---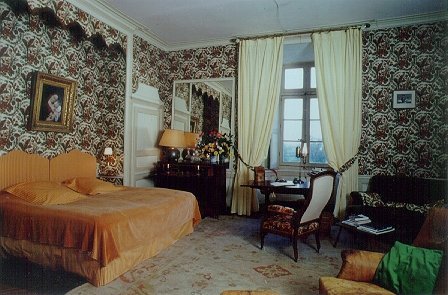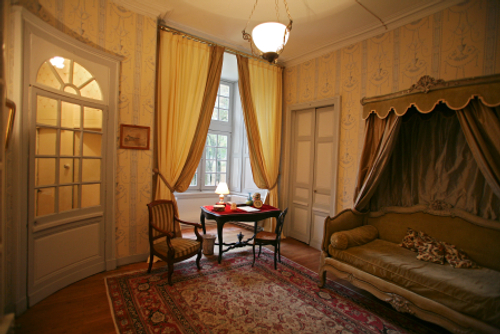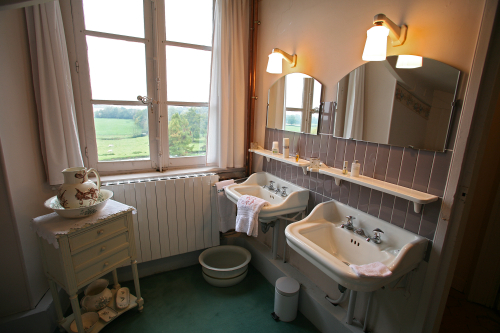 Some sentences from our guest book ...
-Enjoyed our visit to the chateau. Very peaceful and fantastic views from the bedroom window. Thank you.
Newcastle, England.
-Many thanks for very comfortable accomodations, delicious food and very gracious hospitality ! Merci mille fois.
Vancouver, Canada.
-What a magical and wonderful experience. Staying here in such a quiet and bucolic surrouding has really enhanced our memories of staying in the Loire Valley. I cannot think of a better way that would capture the essence of château living and the french country life style.
New Jersey, USA.
-We have so enjoyed the wonderful experience of staying in your beautiful and peaceful château, it has been a great privilege. Our evening spent with your family was one we will always remember, warm hospitality, good conversation and great humour ! Monique and Wilfrid thank you, you have a beautiful home in exceptional surroundings. Constance is a delightful young lady and your dogs made us very welcome too ! Thank you again for such a happy visit. We will stay with you again.
England.
-Dear Madam and Monsieur, this was such a treat to stay in your beautiful home. I loved the visit with you and your friends. Your suggestion for dinner was such a great experience too. I will never forget this part of my trip. Thank you so much for your wonderful hospitality.
Montana, USA.


---

Suite of the Tower:
-Located on the first floor, in one of the tower of the château, the suite opens south with a view on the Sauldre valley and the garden.
-First night: 140 Euros per night.
-Second night and more: 120 Euros per night.



Bathroom and toilet en suite.



WIFI Access:
-Stay from 1 to 3 nights: 15 Euros for the whole stay.
-Stay from 4 to 6 nights: 30 Euros for the whole stay
---
Breakfast
The comfortable facilities are traditional and the breakfast is served in the banquet hall and included in the price of your room. This one is covered with Wifi, so that you can work from it.
Diner and "Guest Table"
Depending on the reservation of the day, we propose, only on reservation, one of the following 2 options :

- "The Guest Table" (minimum 6 people):
The host receive you for diner in the dining room. The diner includes an aperitif, a starter, a main course, cheese, desert and wine.
Price : 45€ per person.

- "Le Souper Sancerrois" (from 2 people):
To make your arrival enjoyable and avoid you to drive again, we propose a cold diner to enjoy between yourself. It includes a starter, a main course, a desert and 1/2 bottle of Sancerre wine.
Price : 28€ per person.

---
www.chateau-de-beaujeu.com
Tel: +33 (0) 2-48-79-07-95 / Fax: +33 (0) 2-48-79-05-07
---