---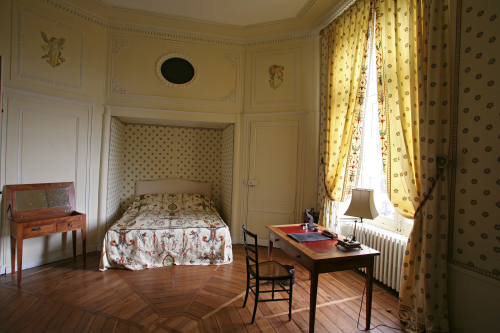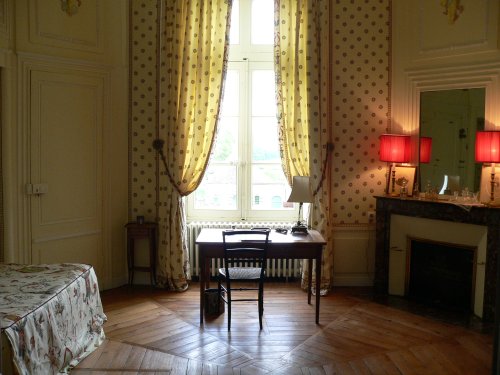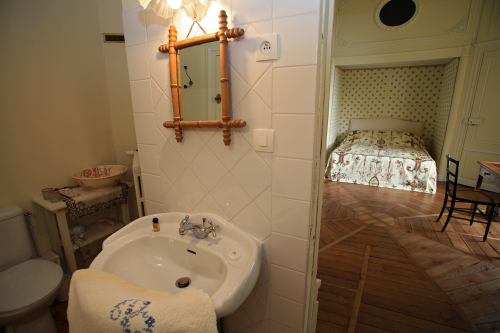 ---

Empire room:
-Located on the first floor, the Empire room has just been renovated in 2007. It opens East with a view onto the courtyard of the Communs and the dove-cot.
-First night: 140 Euros per night.
-Second night more: 120 Euros per night.



Bathroom (shower) and toilet en suite.
---
Breakfast
The comfortable facilities are traditional and the breakfast is served in the banquet hall and included in the price of your room. This one is covered with Wifi, so that you can work from it.
Diner and "Guest Table"
Depending on the reservation of the day, we propose, only on reservation, one of the following 2 options :

- "The Guest Table" (minimum 6 people):
The host receive you for diner in the dining room. The diner includes an aperitif, a starter, a main course, cheese, desert and wine.
Price : 45€ per person.

- "Le Souper Sancerrois" (from 2 people):
To make your arrival enjoyable and avoid you to drive again, we propose a cold diner to enjoy between yourself. It includes a starter, a main course, a desert and 1/2 bottle of Sancerre wine.
Price : 28€ per person.

---
www.chateau-de-beaujeu.com
Tel: +33 (0) 2-48-79-07-95 / Fax: +33 (0) 2-48-79-05-07
---